Actions to solve environmental issues such as issues stemming from climate change are the responsibility of businesses around the world.
We strive to reduce the environmental impact of business operations and will actively continue to be committed to the reduction of environmental impact throughout society through financial instruments, etc.
Further, we promote environmental conservation activities through the operation of Akagi Nature Park.

In addition, we are continuing our efforts to preserve the environment, such as implementing paperless initiatives in our daily work.
Related SDGs
Disclosure in Line with TCFD Recommendations
Worldwide, the severity of climate change and other global environment issues is increasing. Japan is no exception. Weather abnormalities have caused many large natural disasters and have greatly impacted Japan. Companies cannot overlook the impact of climate change. Against this backdrop, we believe that climate change is an important issue we should address in our sustainability-oriented management, and that the risks and opportunities accompanying climate change will greatly impact our business strategies.
The Company expressed its support for the Task Force on Climate-related Financial Disclosures (TCFD) recommendations in 2022 and is involved in the TCFD consortium, a discussion forum for the companies and financial institutes supporting the recommendations.
Based on the TCFD recommendations, we will continue to disclose information about governance, strategies, risk management, metrics and targets regarding our actions to address climate change in pursuit of a sustainable society.
Provision of credit cards that enable the visualization of CO2 emissions based on payment data
Amid the growing trend toward the achievement of the carbon neutrality of corporate and economic activities, people's awareness regarding carbon neutrality is steadily increasing, mainly among young people. It is safe to say that carbon neutrality is an important issue to both businesses and individuals.
We offer SAISON CARD Digital for becoz, Japan's first credit card capable of visualizing CO2 emissions based on payment data, to support citizens who are oriented toward carbon-neutral lifestyles.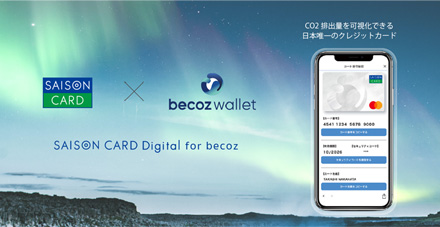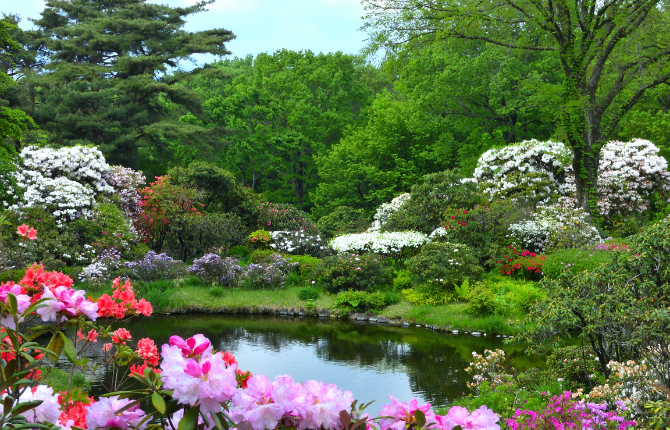 Operation of Akagi Nature Park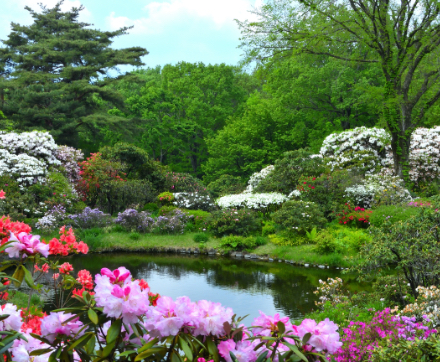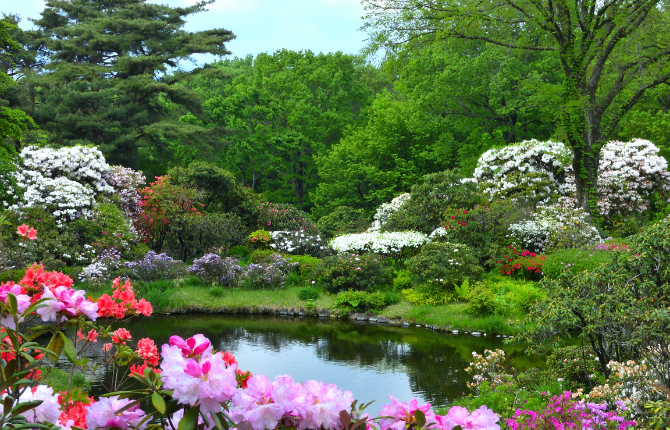 At the foot of Mt. Akagi in Gunma Prefecture lies the Akagi Nature Park, a place thriving with plants, insects and small animals, which Credit Saison has been managing since 2010 with the support of individuals, businesses, and groups who agree with the sentiment of wanting to contribute to a richer society by allowing as many children as possible to experience nature to develop their sensitivities.
While working on creating an environment with the goal of making coexistence between humanity and nature a reality, Credit Saison is deepening ties with the region and local communities, as well as with Shibukawa City, to which it has concluded a cooperative agreement, in a wide range of fields such as health, welfare, education, and tourism, strengthening ties with environmental study groups and health promotion programs which use the nature park's fields, and as a tourist spot for Gunma Prefecture's Destination Campaign.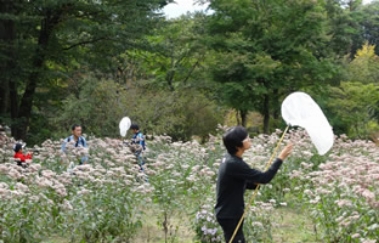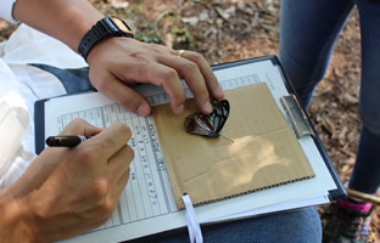 Ecological survey of Asagimadara (chestnut tiger butterfly)
The markings for the ecological survey of the migrating butterfly "Asagimadara" moving more than 1,000 km are also used for environmental learning.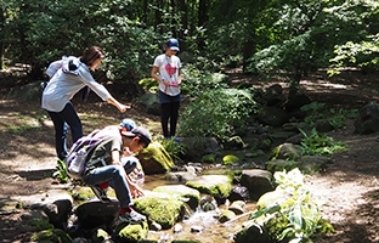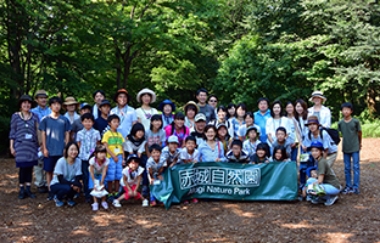 Parent and Child Photography Class
A photography class is held for parents and children in the rich forest of Akagi Nature Park with the wish of being closer to the nature through the camera.
Reduction in paper consumption / CO2 emissions
We are promoting the use of online statements and application forms as well as internal paperless initiatives.
■Reduction of paper consumption through online statements (500g of CO2 reduction per envelope)
■95% of face-to-face card applications were performed on tablet devices
■Paperless board meetings by using tablet devices for meeting materials
■Active use of conference calls and video conferencing
■Reduction of paper consumption by devising printing methods when printing documents
■Reduction of electricity consumption by shutting down PCs when away from the desk or not in use
■Casual office attire (Cool Biz, Warm Biz) *Adopted year-round from May 2018
Using environment-friendly materials
We replace plastic materials with paper-based materials to promote recycling.
■The window part of the envelopes for our credit card statements is made of glassine, a type of recyclable and eco-friendly waste paper.