We are promoting environmental conservation activities through the operation of Akagi Nature Park and the use of environmentally friendly materials.

In addition, we are continuing our efforts to preserve the environment, such as implementing paperless initiatives in our daily work.
Related SDGs
Operation of Akagi Nature Park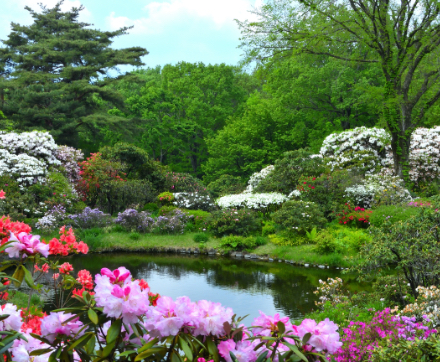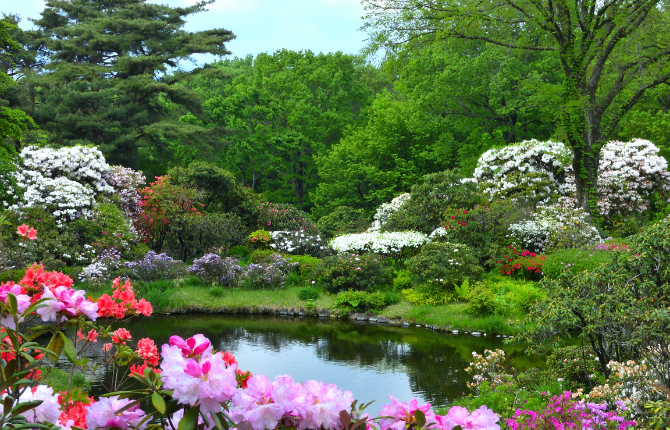 At the foot of Mt. Akagi in Gunma Prefecture lies the Akagi Nature Park, a place thriving with plants, insects and small animals, which Credit Saison has been managing since 2010 with the support of individuals, businesses, and groups who agree with the sentiment of wanting to contribute to a richer society by allowing as many children as possible to experience nature to develop their sensitivities.
While working on creating an environment with the goal of making coexistence between humanity and nature a reality, Credit Saison is deepening ties with the region and local communities, as well as with Shibukawa City, to which it has concluded a cooperative agreement, in a wide range of fields such as health, welfare, education, and tourism, strengthening ties with environmental study groups and health promotion programs which use the nature park's fields, and as a tourist spot for Gunma Prefecture's Destination Campaign.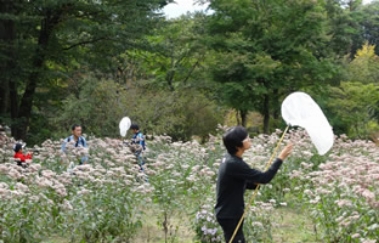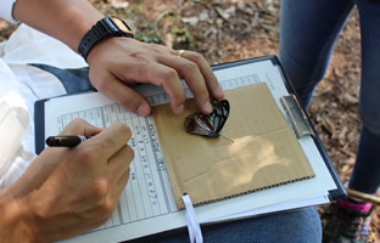 Ecological survey of Asagimadara (chestnut tiger butterfly)
The markings for the ecological survey of the migrating butterfly "Asagimadara" moving more than 1,000 km are also used for environmental learning.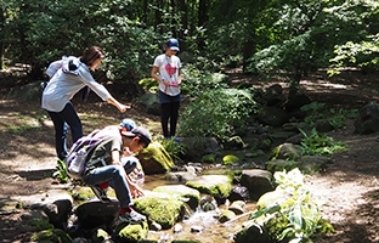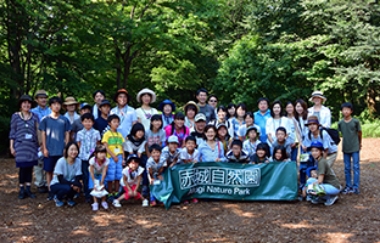 Parent and Child Photography Class
A photography class is held for parents and children in the rich forest of Akagi Nature Park with the wish of being closer to the nature through the camera.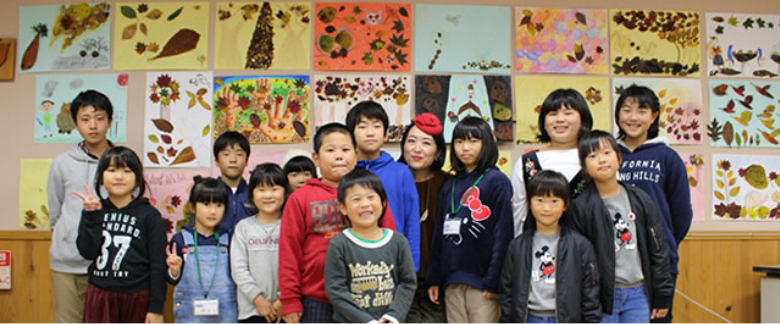 Forest Family Drawing Competition
Developing children's sensibility through creating art works using sketches and natural materials.
Reduction in paper consumption / CO2 emissions
We are promoting the use of online statements and application forms as well as internal paperless initiatives.
■Reduction of paper consumption through online statements (500g of CO2 reduction per envelope)
■95% of face-to-face card applications were performed on tablet devices
■Paperless board meetings by using tablet devices for meeting materials
■Active use of conference calls and video conferencing
■Reduction of paper consumption by devising printing methods when printing documents
■Reduction of electricity consumption by shutting down PCs when away from the desk or not in use
■Casual office attire (Cool Biz, Warm Biz) *Adopted year-round from May 2018
Using environment-friendly materials
We are promoting environmental conservation by using environmentally friendly and recycled materials.
■Use of environmentally friendly materials for credit card
■Use eco-loops created from recycling for the window part of the card statement envelope