Credit Saison's Business
Ceaselessly pursue customer's convenience
as a "leading-edge service company"
Creating new value through innovation
Internet
Content Business
Creating new businesses harnessing technology
Leveraging factual data confirming the identity of individuals, which only credit card companies have the means of doing, we deliver the best information in a timely manner and generate unique content to meet the needs of every customer. We also advance open innovation by cooperating with venture firms that possess new technologies, and through R&D in leading-edge technologies.
Scaling up our data business by leveraging big data platforms
In April 2017 we acquired 100% of the shares of Omnibus K.K., a digital marketing company, in order to support our marketing activities by harnessing the latest ad technology. By tapping the company's ample knowledge and ad technology tools in the areas of video advertising and managed online advertising, we are delivering optimum content to each customer and expanding our advertising business.

Bring in leading-edge technologies
Saison Ventures is the first corporate venture capital fund from the Japanese credit card sector that invests in startups in the seed or early stages. It is strengthening initiatives with venture firms that own advanced or innovative services.

Along with Digital Garage, Inc. and Kakaku.com, Inc., Credit Saison launched DG Lab, an open innovation R&D organization, in July 2016 with the aim of working together with companies from a wide array of sectors to create next-generation businesses. With the aim of developing commercial businesses primarily in the fields of blockchain and artificial intelligence (AI), DG Lab participants are working to transform existing business models.
Operate owned media to propose new value to society
Financial planning Site "Sodan"
Focuses on Money Management
Sodan offers free financial planning with a financial planner on doubts or worries relating to money. It also distributes a useful web column on money written by experts.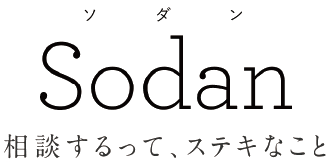 Useful Lifestyle Service "hintos"
Uncovers What is Attractive
A site proposing new discoveries, "hintos" introduces groundbreaking services that venture companies offer around the theme of creating new lifestyle scenes.